Welcome to the USS Crazy Horse!
"It's never good news when a colony goes quiet. Skunil has been operational for a year last month. Our first real success in the Athegon Rift. They were a thriving, engaged group when the USS Steadfast visited them six months ago and now, nothing."
~~ Admiral Josiah Rynott (from the briefing materials provided to Commander Cian D'Anvers, USS Crazy Horse)

There have been news articles about Skunil and the religious sect that successfully petitioned the Federation for the right to establish a colony on the frontier. With a team of Bajoran separatists offering logistical support and training for the fledgling colony, success seemed a foregone conclusion and now, nothing.

On its last mission, the USS Crazy Horse, a Luna Class vessel, uncovered the tip of what could be a far-reaching conspiracy against Starfleet. After turning the investigation over to Starfleet Intelligence, Commander Cian D'Anvers is ordered to continue on his original mission -- exploration of the area of space known as the Athegan Rift. Bordered by the Ferengi and the Tzenkethi, the Crazy Horse is tasked with mapping and exploration. But first, they are to make contact with the Skunil colony and find out what happened.

Interested?

The tales we'll tell on board the USS Crazy Horse center on exploration and discovery with a campaign approach that invites players to do what they do best. Share their lives and adventures -- both personal and professional. So ... are you interested in life on the frontier? Want to explore strange new worlds and have a hand in their creation? Love subplots and characterization? Have a character that's just a bit different than the norm? Then the USS Crazy Horse might just be the place for you.


---

Sim Rating:
You must be 18 or older to join. This sim is rated: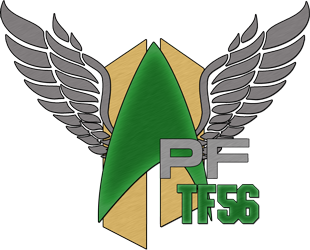 Latest News Items
Posted on 05/01/2020 @ 12:26pm by Commander Cian D'Anvers in Monthly Report

Hi, all.

Well, here we are at the ninety days in operation and as far as I can see, we're still going strong. So, wave at each other from a respectable 6-foot distance (in lieu of handshakes and pats on the back).

The Numbers
========

Cian D'Anvers - 8
Alvar Othran - 4
Salynn Oram - LOA
Calliope Stratus - 2
Lae'Or Tahlin/PNPCs - 7
Neteri Blackfeather - 4
Jasmine Langtree/PNPCs - 7
Toran Ilos/PNPCs - 5
Romal Seshel - 3
S'Lace - 8
Marcus Aurelius - LOA

Highest Posters for the Month:

Tied for First: Cian D'Anvers and S'Lace - 8 posts/each
Tied for Second: Lae'Or and Langtree - 7 posts/each

Monthly Total:
52 posts
Average Mission Posts/User: 4.33

Site Woes
======

Still no word on the database upgrade and now apparently, our database is much larger than it should be. So, I'll continue to work on that in a respectful and yet gently insistent way.

Specifications
=========

No word on approval of our specifications and deck listing either. Last month we named our first shuttle - Kicking Bear. This month, we named our second shuttle, Flying Hawk.

Post of the Month
===========

Family Matters by Toran Ilos and Romel Seshel -- for taking the time to write about an aspect of shipboard life that is so often overlooked.

Personnel Issues
===========

- We lost two players this month - Bryanna Voight and Archer Logan, both due to real life issues.
- We also gained two new players - S'Lace and Calliope Stratus
- Several players have indicated an interest in joining (Chief Engineer, Chief of Operations, Chief Diplomat) but so far, no one has put in an application. Until they do, these positions remain open and available if anyone wants to apply.

And Finally
=======

- We are currently writing the engineering fix for both ships (hopefully that will be done soon)
- An autopsy is underway to discover more about the aliens
- Once the ships are fixed, we'll be dropping the aliens off at Ventra IV.
- Wonder who will be top poster for the mission and get to decide where our bit of shore leave happens?

That's it for this month. Stay safe everyone.

Star Geek

aka

Commander Cian D'Anvers
Commanding Officer
USS Crazy Horse

Posted on 04/01/2020 @ 6:18pm by Commander Cian D'Anvers in Monthly Report

Hi, all!

As weird and worrisome as things have gotten in the world, here on the Crazy Horse, it is another day indeed as we complete our second full month of posting.

The Numbers
=========

Good news is that almost everyone made the minimum of 4 posts/month. Bryanna Voight, our Chief Medical Officer, had 3 but has been on LOA owing to the COVID-19 crisis.

Highest posters for the month (including NPCs)

Captain/Cian D'Anvers -- 18
First Officer/Alvar Othram -- 5
Chief of Security/Lae'Or Tahlin -- 11

FIRST PLACE: Chief Counselor/Toran Ilos -- 7
FIRST PLACE: Chief Intelligence Officer/Marcus Aurelius -- 7
Flight Control/Salynn Oram -- 6
Chief Engineer/Archer Logan -- 6
Asst. Chief Engineer/Romal Seshel -- 6
Chief Science Officer/Jasmine Langtree -- 4
Security/Neteri Blackfeather - 4
Chief Medical Officer/Bryanna Voight -- 3

Monthly Total:
75 posts
Average Mission Posts/User: 6.25

It was a good month for us -- thank you one and all. Raktajino and gummy bears are available in the Blue Parrot. And what did happen to the at parrot we were supposed to get? More on that soon hopefully.

Site Updates
========

As you know, we moved to the Pegasus Fleet server this past month. The sorting issue for the timeline mod has been corrected though another, more minor one, has cropped up. Hopefully that will be fixed before long. Waiting to hear on that and on a planned database upgrade.

Specifications
=========

Still no word on approval of our specifications and deck listing. We have, however, named our first shuttle -- Kicking Bear -- based on Crazy Horse's cousins.

Post of the Month
===========

Post of the month contenders this month:
+ Unexpected Assistance by Lieutenant JG Marcus Aurelius
+ New Staff by Lieutenant JG Toran Ilos (and his PNPC)

Honorable Mentions
- Checkmate in Twelve (because someone else suggested it)
- Hammer, Stone, and Anvil - Parts 1 and 2 - Lieutenant JG Lae'Or Tahlin

As you know, only one can go forward to be considered by the Fleet and that one is:

+ New Staff by Lieutenant JG Toran Ilos (and his PNPC)

Note: This was also the post that won his writer bragging rights because it included 'avocado'!

Player Issued Challenge
===============

Taral, who writes for Lieutenant JG Toran Ilos, has issued a posting challenge to the crew. Well, at least to those who have been watching the Picard series. Details are here:

https://www.uss-crazy-horse.com/index.php/wiki/view/page/56

Player of the Month
============
Player of the Month is Lieutenant JG Jasmine Langtree who has volunteered time and effort to help with the science aspect of the sim including doing OOC writeups on planets and systems, helping with mission planning, etc.

And Finally
=======

Note that the Mission Name was changed to: The Plomeek Soup Conundrum because I got inspired.

* Engineering is about to be brought over to the Blackwell via the Kicking Bear's transporter
* The Prisoners will be coming aboard the Crazy Horse soon though it could very well be that someone is going to meet them sooner than that

That's it for this month. Stay safe, everyone and remember, there's no social distancing in the Blue Parrot lounge. Virtual hugs all around!

Star Geek

aka

Commander Cian D'Anvers
Commanding Officer
USS Crazy Horse

Posted on 03/08/2020 @ 4:44pm by Commander Cian D'Anvers in Monthly Report

For those who didn't read the last one:

This is not a complete transcript. It's mostly the interesting bits that I ferreted out from the meeting. If you didn't already know, the fleet has a monthly meeting that everyone is welcome to attend. You have to join the Pegasus Fleet Discord Server (which is busy so be warned) and then at the right date and time, enter #meeting.

On to the tidbits.

Pegasus Fleet
Meeting Notes
===================

Starbase 332 celebrates its tenth anniversary this month.

Digital Copyright Policy Passed
================================

https://wiki.pegasusfleet.net/index.php/Pegasus_Fleet_Policies#Digital_Copyright_Policy

For those who don't want to go read it, this policy defines some guidelines for avoiding DMCA complaints against your sims or the Fleet. DMCA, or Digital Millennium Copyright Act, is a U.S. Copyright law that addresses the rights and obligations of owners of copyright material who believe that their rights under U.S. copyright law have been infringed, particularly, but not limited to, on the internet. This law is enforced internationally under the WIPO treating, Copyright Treaty, and Performances and Phonograms Treaty.

Really what this all means is that any content that is used on your sim that was not created by you needs to be properly credited. If a DMCA complaint is received against a sim, all that needs to be done to avoid issues is to comply with the complaint, either by removing the offending content or adding proper credits, depending on the requirements of the complaint. Because this is a serious legal matter, COs that do not comply with DMCA complaints face the loss of command.

CO's NOTE: It means less graphics for our site. The banner on the Main Page, however, was created for the Crazy Horse so that can stay! I'll go through and remove things in the next day or two. Primarily, this refers to ship images, deck layouts, etc. - images that were drawn/created. Generally speaking, this does not involve character images unless you get them, in uniform, from a site such as Sci-Fi Avatars (if you do, you'll need to check regarding their policy for use and then contact me).

CO's NOTE: Our own Chief Counselor is going to create a bridge deck layout for us so we'll have one at least that we can use.

Resources
=========

Along with specifications, Resources will be working on classifying species for playability and a reconciliation of community canon with the new Trek canon being released.

In case you were wondering, Star Trek Online is not considered canon. In the case of species names, Memory Alpha is considered the fleet's canon source.

CO's NOTE: As the vote was in favor of ST:ACTD, I am pursuing the Deviation Request with Resources. No final word as yet but I remain ever hopeful.

Fleet Operations
================

Highest post count this month goes to the USS Poseidon with 85 posts!
Runner up, USS Ulysses with 67 posts!

Honorable mentions to USS Tomcat, USS Pennsylvania, and USS Crazy Horse for 50+ posts in a month! Fantastic work to all!
.
The sim with the best PPP, USS Ulysses with 8.38 PPP!
Runner up USS Pennsylvania with 6.38 PPP!

CO's NOTE: And ... not mentioned here ... USS Crazy Horse as top poster for Task Force 37 with 54 posts and a post/player count of 4.91. Great work one and all!

Task Force Updates
===================

Task Force 37: February was a short month for us, but the last two months have been big ones for TF37. This year we have added two Simms to the TF. The Crazy Horse and the Omaha. The Lantau has had a CO change as well. With all of these changes we are evolving some storylines and have some fun things lined up for the future. I would like to congratulate the CO and crew of the Crazy Horse. You have ended the Pennsylvania's 6-month streak as the highest post count in TF37.

CO's Note: Officially, we belong to Task Force 37 (joined in late February 2020). Unofficially, we belong to Task Force 56 since we are currently posting in the North Expanse (alpha/beta quadrants). We have no plans at the current time to move into the Delta Quadrant where Task Force 37 is based. If that's of interest to you as a crew, bring it up in the lounge and we can discuss the possibilities.

Pegasus Fleet Academy
=====================

As is an ongoing theme, we are still actively working on rewriting the coursework for the Academy, working our way through the Commanding Officers training first, which we will then reduce for the Commanding Officers Refresher. Hoping that we will have Part 2 completed shortly.
.
We're still taking suggestions for specialised department specific courses that we can run as well, so if you have suggestions for specialised courses that you'd like to see the Academy run, please, again, either message me here on Discord or mail me at academy@pegasusfleet.net

We are also working on creating some simple user guides for things like Nova and IFS, though these would be more geared at command level rather than player level, if there are any players who would like assistance with using Nova or logging into their IFS to make sure your details are up to date, please let us know!

CO's NOTE: Both Lt. Cmdr. Othram and Lieutenant JG Lae'Or are currently taking the XO's course through the Academy.If there is a specialized course you'd like to see, please feel free to contact the academy at the above email address ... or talk to me and I'll relay the request for you.

Project Khitomer
================

For those who aren't familiar, Project Khitomer is an online roleplaying conference held on Discord. This year's event was held on February 22. I know many of you were able to attend the event. I'm always excited when I see a strong Pegasus Fleet presence. For those of you who were not able to attend, the 2020 transcripts are now available, and can be found on the Khitomer site here: https://www.project-khitomer.com/2020-schedule-and-transcripts/

CO's Note: If there is interest in attending this, I'll be happy to let everyone know when the next event is scheduled.

General Business
================
* Along with Project Khitomer, Pegasus Fleet also participates in Fall Fest (put on by OngoingWorlds)
* Kai suggested setting a more official Nova/website help system along with a list of people that COs with problems can contact for help. There's talk of doing that through the Academy.

CO's Note: Kai, along with Aio, are also the ones that are helping with the problems on the Crazy Horse. I should point out that Kai offered!

And ... that's about it for this month.


Posted on 02/29/2020 @ 4:17pm by Commander Cian D'Anvers in Monthly Report

Hi, all!

Well, I've just completed the monthly report to Pegasus Fleet. This was our first full month together as a ship and honesty, I think it went really well.

The Numbers
===========

First up, the Numbers. Remember, I said that the one with the most posts for the mission (starting with the new one) gets to choose our R&R destination? Here's where you'll see how well you're doing. I exclude myself from this, by the way, though I am always available to provide suggestions if they're needed. Course, the count resets tomorrow when the new mission starts. Something to keep in mind.

Ysayne/NPCs - 11
FIRST PLACE: Lae'Or - 8
SECOND PLACE: Oram - 5
SECOND PLACE: Logan - 5
SECOND PLACE: Langtree - 5
THIRD PLACE: Voight - 4
THIRD PLACE: Othran - 4
THIRD PLACE: Ilos - 4
Aurelius - 1
Blackfeather - 2
Seshel/NPCs - 3

Monthly Total:

Total Posts: 52
Average Mission Posts/User: 4.64

All in all, a good first month and I love that so many tied for place!

New Mission
===========
Tomorrow starts our new mission, "Hear Your Bones Crack". Well, really our first actual mission. Now, I know, everyone has their own ideas about how these things should work but here's what I think. First, I'm going to provide notes for the various departments (things that you could discover or things that you would know, possible suggestions for things you can explore, side-mission ideas, etc.). This will all be available in Discord, in channels that I've set up for each department and I'll update them now and again, so remember to check back. If you don't have the right permissions, let me know and I'll fix it.

As was done regularly on the shows, senior staff gets briefed on what's going on. It's up to the department heads to brief your own people.

Posting during the mission will probably end up as a combination of solo and joint posts. I will write for one of the prisoners, Sifir, and he's available for JPs ... (insert evil laugh here) ... well, you'll see.

Site Updates
============
Thanks to Aio the Magnificent, the mods are done and we now have:
- Ship Status on the Main Page that includes a link to the current mission.
- Mission Day and Time fields added to the post form to help keep things organized. Note that Time is a 24-hour clock and includes a drop-down list to select from.
- Read Story button added to the Mission page - so that you can read mission posts in e-book format
- Timeline has been added to the wiki (because it gets too long to keep in Mission Notes). I'll try to keep that organized by mission so that you can always get a sense of what happened when.

Post of the Month
=================
One of the things I do in the monthly report is submit a post for consideration for Pegasus Fleet Post of the Month. There were a lot of good posts. There were a lot of good posts -- really loved the idea of everyone doing phaser qualifications as part of the on-boarding process as well as medical. Jasmine's idea of a mixer was also great and gave me an idea that I want to put forward. More on that in a bit.

And as was true in Highlander, in the end, there can be only one (up for consideration, I mean). The command staff got it down to three awesome contenders:

- All Aboard! Toot-Toot!
- Running the Tubes
- Dangling Participles

Here on the Crazy Horse, all three are winners so congratulations to one and all! The post that was sent to the Fleet for consideration is ... All Aboard! Toot-Toot! Posts are voted upon and then a winner is announced on the Pegasus Fleet server. Once it is, I'll make an announcement here as well.

Promotion
=========

Congratulations go to Lt. JG Lae'Or Tahlin who, along with Chief of Security, is now our Second Officer! While the actual promotion won't happen in-character for awhile yet, Lieutenant Lae'Or's writer has already been of great help behind the scenes. It's a well deserved promotion. Welcome to the Command team, Tahlin.

And Finally ...
===============

We're still looking for a Chief of Operations. I've put out advertisements everywhere I can think of without response. In the mean time, our Chief Science Officer, Jasmine Langtree, has offered to write a PNPC in the department.

That's it for this report. Hope everyone is having a great weekend.

Star Geek
AKA Cmdr. Sidonie Ysayne
Commanding Officer
USS Crazy Horse

Posted on 02/16/2020 @ 5:50pm by Commander Cian D'Anvers in Monthly Report

Interesting Tidbits from the Pegasus Fleet Monthly Meeting

This is not a complete transcript. It's mostly the interesting bits that I ferreted out from the meeting. If you didn't already know, the fleet has a monthly meeting that everyone is welcome to attend. You have to join the Pegasus Fleet Discord Server (which is busy so be warned) and then at the right date and time, enter #meeting.

On to the tidbits.


---
Project Khitomer on 22 February 2020 at 3:00 PM GMT/10:00 AM EST.

Discord: https://discord.gg/m4XF6Pp

Website: https://www.project-khitomer.com/

For those who aren't familiar with Project Khitomer, the event was started last year as a way for members of the simming community to put aside any differences in Fleet affiliation and come together for a day of fun and discussion. Last year we had a really strong turnout from Pegasus Fleet, and I hope we can do so again this year.

Pegasus Fleet members will be leading panels on Character Creation and Clicking in a Clique at 8:00pm GMT and 10:00 pm GMT respectively, and one at 5:00 pm GMT on Writing Mysteries and Twists.
---
Fleet Operations Report

Posting numbers stayed strong in the month of January. Almost every Task Force beat their six month average, and the fleet as a whole averaged 2.58 Posts per Player. Good work to everyone and to the effort you've shown! I am quite proud of the work everyone is putting into their sims and the activity that we have going on throughout the Fleet.

Highest post count and best PPP, USS Astraea with 91 posts and 7.58 PPP! Runner up, USS Dreadnought with 47 posts! An honorable mention to USS Oracle for being only two posts behind at 45!

Runner ups for best post per player count -- USS Oracle and USS Pennsylvania at who both hit 4.50 PPP!

CO's NOTE: We started toward the end of January. So for the ten days we were operational, we did 10 posts with an average post per player of 1.25. This comes straight from the Nova software.
---
Resources Report

Department staff have been keeping a close eye on the new Picard series, not only for our own entertainment, but also to find out what new resources and world-building information is being added to the Trek canon. We will be embarking on a "reconciliation" project in the next few months to help folks understand how this new content fits into our storytelling in Pegasus Fleet. (Note: This may mean some retconning of our sim and community canons as we adapt to what's being revealed with the new series.)

As always, we are here to help you. If you have any questions, thoughts, ideas, or concerns you would like addressed, contact Rear Admiral Virtam directly at pfdr@pegasusfleet.net or on Discord (@RADM D'era Virtam (Resources)).

CO's NOTE: Canon is murky business and often a hot-button topic. What do I mean by murky? Define canon - is the tv series? movies? books? animated series? What about Abrams versus Roddenbery? And then, there's canon for a ship and canon set at the task force level. It presents challenges.

Choosing to ignore canon makes posting between sims impossible (course, I have no idea how that would work so ... its probably unlikely at this point in any case). In the case of Picard, the main story is in 2399 (five years in our future) but the backstory involves events from 2385 -- and that would be part of our history. I'll keep watch on this going forward.

CO's SECOND NOTE: And no, Jasmine, no word yet on our specifications.
---
Academy

First of all, huge congratulations to @SteveClaypole|AtreusCO from the USS Atreus, @Kai|UlyssesCO from the USS Ulysses and @Star Geek |Crazy Horse CO from the USS Crazy Horse who all graduated from the Academy in January. I can't wait to see where your adventures take you within the Fleet.

The Commanding Officers' course in undergoing a rewrite - the first module is done and being tested. Amethyst is at work on the second module.

If you have suggestions for specialised courses that you'd like to see the Academy run, please, again, either message me here on Discord or mail me at academy@pegasusfleet.net

They are looking at creating department-specific courses that would be voluntary for anyone interested in taking one.
---
A Word From the Furry Overlord

Ladies and Gentlemen, aliens, species and other assorted walking lunchables.

I have one bit of news that I would like to add, scary I know since usually I am at work or these meetings are way too early in down under land.

There is one amongst us that, following talks with the rest of the Admiralty has been selected for something...dun dun dunnnnn

This person has been part of Pegasus Fleet for a number of years in a variety of capacities, roles, duties and requirements. Instrumental in the development of areas within the fleet, leadership of departments but in addition to all of this has found the time to run a simm non-stop through it all. Being a CO is a challenge, more so for some than others. Being a leader is a challenge in and of itself. We are all people with lives, diving into our imagination to create something for others to enjoy.

Much to his no doubt surprise, since all of this was kept secret from him since it wouldn't be a surprise otherwise, to Alex our PFCO.

Alex has been a member of the fleet for many, many years rising up the ranks and titles to ultimately join the Admiralty in 2011. He rose to the position of PFCO in 2014 and has continued to run 332. Being a figurehead of a collection of like-minded individuals, a fleet, a community is difficult. It is difficult because every action is looked upon, every choice subject to scrutiny. It is impossible to please all and Alex has tried his level best to do what he can, as he can with his free time while making sure that he has time to dedicate to his simms playerbase.

Sometimes its difficult to log on to a torrent of private messages, a score of emails, never knowing what disaster or issue might be waiting, or if graced by luck, everything is a-ok.

So, because I am the Fearless, all mighty, claw armed Furry Overlord and grace you all with a limited amount of time before I claw you or you buy me off with 'gifts' or I eat you. I have the following to say.

As Pegasus Fleet Executive Officer, I hereby promote Admiral Quinn with the support of the Admiralty to the rank of Fleet Admiral. Effective...right about now.

Through everything Alex has remained a constant in the fleet, a voice, a driving force and a leader in every respect in trying to make the fleet better for everyone. Alex, without you helping the community in the ways that you do then Pegasus Fleet would not be the fleet that it is today. No you don't get a new office, yes you get extra work and no I'm not paying you for it.

Congratulations, Fleet Admiral Quinn.
---
I'd like to wish someone a very Happy Birthday Today

SOmeone who has worked very hard and tirelessly despite also being a mother and a person of good repute to the Fleet. I have had a wonderful time in association with @Rear Admiral Niamh Devane and despite any prior engagements or disagreements, we have always come out on top for the better as friends. Thank you, Rear Admiral, and I hope i haven't embarrassed or broken any trust by wishing this publically, but Happy Birthday!

CO's NOTE: As I'm copy/pasting this stuff from a busy chat window, the "I" is a whole lot of people. The important part is the information. If you want to know who said what, I believe the entirety of the meeting remains available throughout the month.
---
If anyone has any questions or comments between now and the next meeting, don't hesitate to send them my way. I can always be contacted at pfco@pegasusfleet.net as well as here on Discord. And if I am not available, I encourage you to reach out to Admiral S'iraa as well. We can both be reached at pfcommand@pegasusfleet.net as well as @PFCommand on Discord.

.

I'll leave you all with this: "To err is human, and to blame it on a computer is even more so." Thank you.
---
That's it for this month.

Upcoming is the Monthly Report which should appear in your In-Boxes around the 1st of March.

Star Geek

aka

Cmdr. Sidonie Ysayne

Commanding Officer

USS Crazy Horse
Latest Mission Posts
Mission: #3: Visit to Athegon
Posted on 05/28/2020 @ 4:41pm by Commander Cian D'Anvers & Lieutenant JG Lae'Or Tahlin & Lieutenant JG Alexander Cash & Lieutenant JG M'Raul Kothar III & Ensign Lucius Delmar & Petty Officer 1st Class Graal Krit & Petty Officer 2nd Class Eddy Felson & Crewman Latka Gravas & Crewman Telev Kar'eem

The Elisha Gray, A Tesla Class maintenance shuttle craft, made a picture perfect landing in the hanger deck of the USS Crazy Horse. Not a single problem with the landing at all. It looked like your typical work shuttle. it was older. It looked like it had seen it's fair…

Mission: #3: Visit to Athegon
Posted on 05/24/2020 @ 1:22pm by Crewman Apprentice Heather Rios

"Lieutenant?"

Ilos had been reading the latest issue of the Journal of Applied Psychology when Heather appeared at his door. Her voice shook him from his concentration, but given the hour, he was glad that she did. The paper was quite detailed and he knew he wouldn't finish it soon.…

Mission: #3: Visit to Athegon
Posted on 05/24/2020 @ 1:22pm by Petty Officer 3rd Class Zhen Yi & Lieutenant JG Lae'Or Tahlin & Petty Officer 3rd Class Todd Rickman

Tahlin sighed and set down her coffee mug. She hated this bit--having to debrief with her people, and, in this case, give Rickman a talking two. She supposed she couldn't really blame him for his actions--not really. They were dealing with unknown aliens, and sometimes, fear of the unknown overrode…

Mission: #3: Visit to Athegon
Posted on 05/23/2020 @ 6:27pm by Ensign Emryi Lau & Lieutenant Commander Alvar Othran & Lieutenant JG Lae'Or Tahlin & Lieutenant JG S'Lace & Lieutenant JG Jasmine Langtree & Ensign Romal Seshel & Ensign Noah LeBlanc

Heading over to the bar, hoping the Betazoid would follow, Tahlin smiled at the group there. "Jasmine, Doctor S'Lace, and... Forgive me, I'm afraid we've not been introduced... But, I'm Lieutenant Lae'Or, Chief of Security. This is Ensign Lau, one of our new Ops people." Tahlin turned to the Vulcan.…

Mission: #3: Visit to Athegon
Posted on 05/21/2020 @ 11:00pm by Lieutenant JG S'Lace

It should have been simple. A desk was a desk and a chair, a chair. All the same, S'Lace sat before he new desk in her new chair and it felt...off. Unsettling. Up until that point the issue of being the ship's new Chief Medical Officer had not one that…
Latest Personal Logs
Posted on 05/05/2020 @ 2:09am by Ensign Noah LeBlanc

The light tone of the "Segment" by Charlie Parker played through Noah's new quarters on board the Crazy Horse. He should be used to living in unfamiliar surroundings being in the navy, but the Pioneer had been home for three years. No matter, this assignment was a step up in…

Posted on 05/03/2020 @ 1:33am by Ensign Noah LeBlanc

Athegan Station wasn't much to look it and frankly Noah wasn't entirely sure what he was doing there. The young officer was sitting in one of the station's passenger lounges. The name escaped him, was it the Golden Plough or the Silver Zephyr? It didn't really matter. As he propped…

Posted on 05/02/2020 @ 11:42pm by Lieutenant JG S'Lace

Location: S'Lace's personal quarters
Timeline: Day 5, 23:30 hours

S'Lace sat at the small desk in her quarters, indulging in an Earth delicacy she had been introduced to decades ago when she had first visited there. The "Chicago style" pizza's doughy crust was covered in tomato sauce and hot, gooey…

Posted on 02/15/2020 @ 10:37pm by Lieutenant JG Salynn Oram

It didn't look like a department head's office at the moment. In fact, it didn't look like an office at all. That's because there was a greasy, half fused thruster valve from a Type 10 shuttlecraft strewn across the desk. The woman behind the desk looked like a mechanic, with…